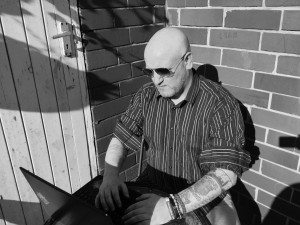 Edward Michaels is The Northern Poet,  a retired military professional and gas engineer. Born 1978 in Sheffield, England.
A father of four children and devoted husband to his wife and soul mate Lisa.
After beating a life threatening illness in his early teens (Guillain Barre Syndrome)  he decided to Join the British Army in 1997 and served six years traveling the globe, including two peace keeping tours of Bosnia and Kosovo.
After leaving the forces due to injury in 2003 became a Registered Gas Engineer working for several energy companies.
In 2012 after a diagnosis of Post Traumatic Stress Disorder and landing on hard times decided to write his first book titled "Poetry, PTSD, My Family, And Me".